Description

Arthrocare Atlas RF11000 Arthroscopy Controller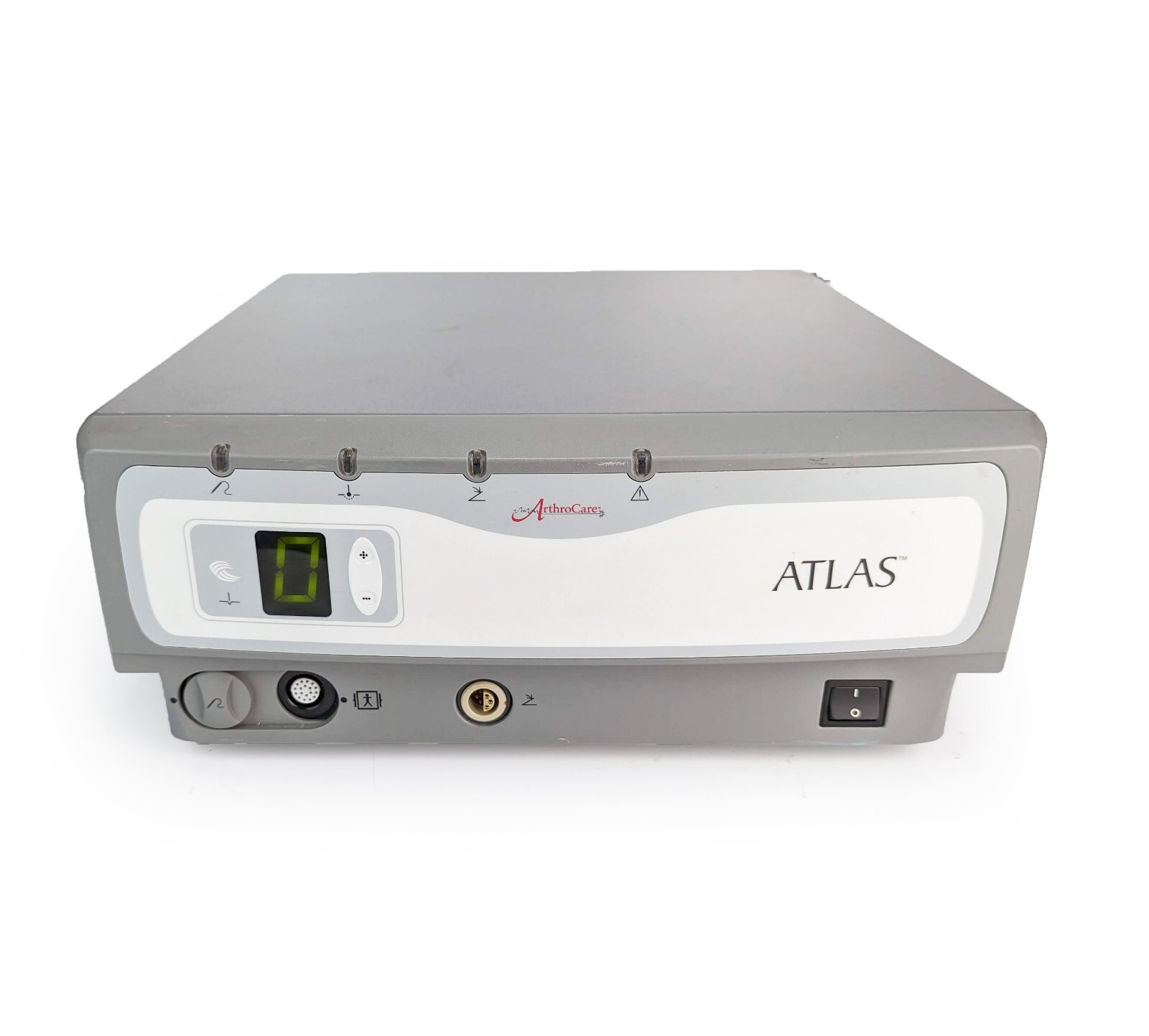 Arthrocare Atlas RF11000 Arthroscopy Controller

Includes power cable
Features and further details
Arthrocare Atlas RF11000 Arthroscopy Controller
Payment
We accept VISA, MasterCard, Discover, American Express and PayPal. For other forms of payments please contact us.
Shipping
Most items ship out within 1 BUSINESS day after the payment clears by FedEx, UPS or USPS. We combine shipping to save you money if the items can be combined and shipped safely. Free shipping offers do NOT apply to Puerto Rico, Alaska, Hawaii and international transactions.
Returns
Every item we sell is carefully inspected before it is shipped and is tested to the best of our ability. If merchandise is Not as described please keep all packing materials, brochures, paperwork, etc. and contact us immediately after your package arrives for a return authorization claim number or to file a claim with the carrier on your behalf. * All claims MUST be made within 3 days of receipt of order *
Contact us
We can be contacted at any time through eBay messages if you have any questions, comments or product requests. We will respond to you within 24 hours and do our best to help you out! We encourage our customers to contact us with any questions or concerns! We'd like to be sure you are completely satisfied
CHD Medical
Chicago, IL

Medical Device DisclaimerRegardless of the origin of the equipment, documentation provided or identification appearing upon the equipment, the equipment described and offered here is in no way certified for, recommended for, or offered for any specific use. The purchaser agrees that the seller shall not be held responsible or liable for any injuries or damages, whether incidental or consequential, associated in any way with the equipment. The purchaser, by bidding on this equipment, indicates their acknowledgment of, and agreement to the terms of this disclaimer. All products have been properly cleaned and have not been altered in any way that changes the performance or safety of the device.
FDA Disclaimer"The sale of this item may be subject to regulation by the U.S. Food and Drug Administration and state and local regulatory agencies. If so, do not bid on this item unless you are an authorized purchaser. If the item is subject to FDA regulation, I will verify your status as an authorized purchaser of this item before shipping of the item."
Stryker NoticeAs a condition to our resale of equipment by Stryker Corporation and its affiliates (Stryker Products), each Buyer must agree: (i) to refrain from using, and selling for use, the Stryker Products within the United States; and (ii) to export all such Stryker Products outside the United States. The exportation requirement applies to all Stryker Products you, as the Buyer, purchase from us, whether you make your purchase directly from us, or indirectly through eBay.com or other similar online marketplaces. If we, discover that you, as the Buyer, have not complied with this exportation requirement of Stryker Products we may recover all damages suffered by us, because of such violation, including reasonable attorney fees and costs.